Services
Services
---


These are some of our State of the Art Hot/Cold water and steam cleaning systems
and some of the different applications they are used for.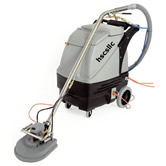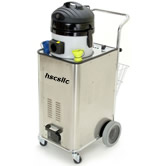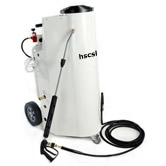 Unlike ordinary cold/hot water pressure washers that release literally gallons of pure water per minute and are not anywhere near as effective in cleaning, H & S Commercial Services high pressure steam pressure washers emit a strong wet steam flow at ULTRA high temperature! The result is a mere fraction of resulting condensation to be pushed down the drain versus traditional hot and cold water pressure washers!

Applications
Thermally Cleans and Sanitizes Using High Temperatures to Provide Excellent Overall Commercial Cleaning Performance
Perfect for Regular Use within Office buildings, Grocery Stores, Hospitals, and Restaurants.
The Applications Are Virtually Unlimited:


· COMPLETE RESTROOM SANITIZATION
· GROUT CLEANING
· TILE CLEANING
· TILE GROUT CLEANING
· CERAMIC TILES
· NATURAL STONE TILES
· ITALIAN CERAMIC TILES
· GRANITE TILE
· CERAMIC WALL TILE
· CERAMIC FLOOR TILES
· TILE FLOORING
· GUM REMOVAL FROM CARPETING
· STAIN REMOVAL FROM CARPETING
· UPHOLSTY CLEANING
· CUBICLE STEAM CLEANING
· GROCERY CART CLEANING
· DISSOLVES GREASE AND OIL FROM EQUIPMENT
· CLEANS EXAUST HOODS
· DRAIN COVERS
· BACKING SHEET AND RACKS
· RUBBER MATS
· PLASTIC BINS
· DUMPSTERS
· AND MUCH MORE!